Lost Places disappear.
What stays are our pictures.
Archive
Collect your most beautiful Lost Places in a clearly arranged archive.
Sharing
Share your abandoned places with others and discover new exciting Lost Places.
Plan
Save your next destinations and plan your tours with handy features.
Go on a journey of discovery
Share your experiences and stories and take us on an exciting journey to abandoned places. Make it easier for others to get started in their new hobby and share your enthusiasm.
Huge selection
of Lost Places
Looking for new abandoned places for your next tour? Get inspired by our more than 5,000 locations.
For collectors
View your visited Lost Places again in a clearly arranged
timeline and reminisce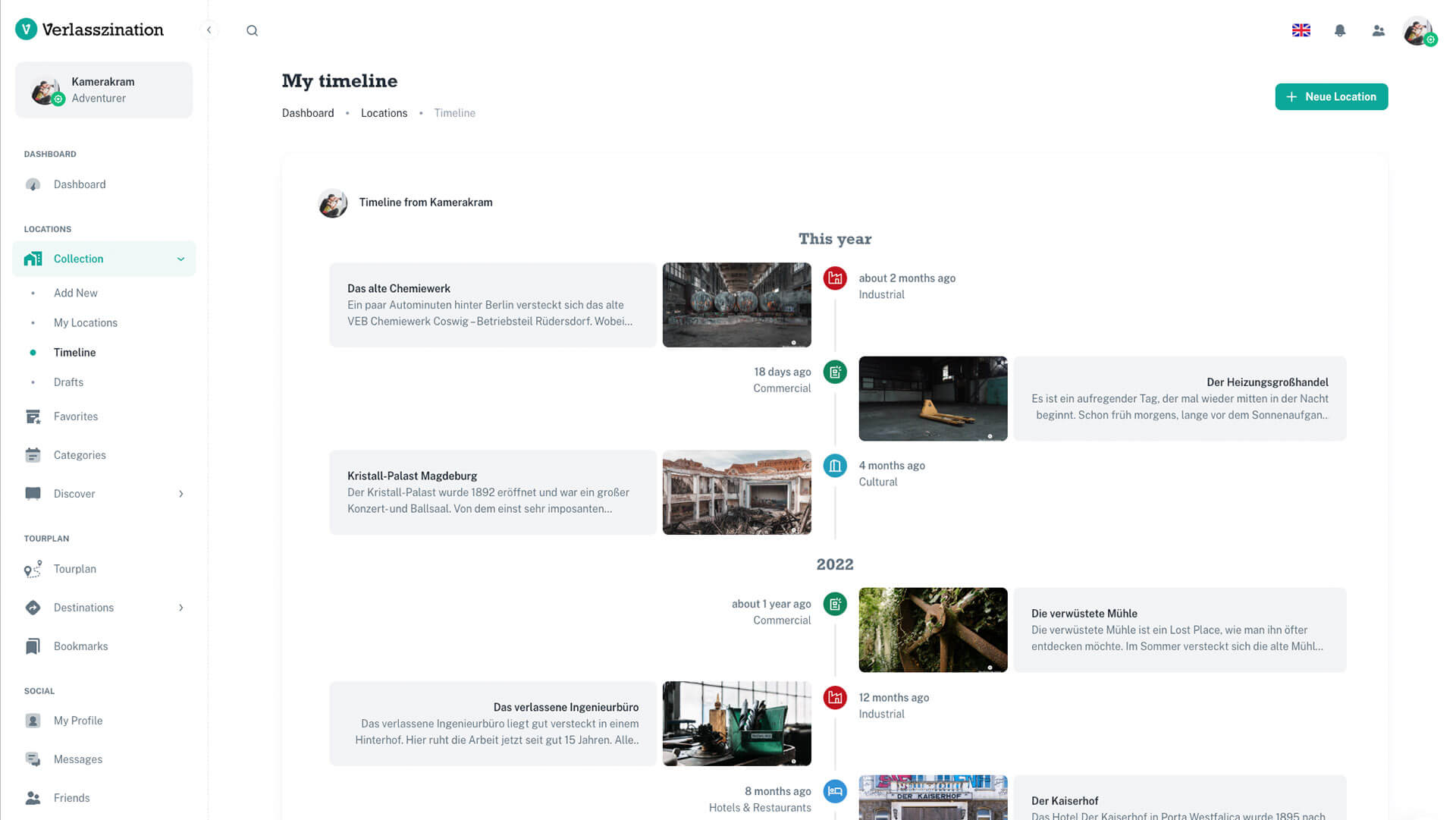 Customise the platform according to your needs. Whether navigation or dark mode - you can change nearly everything as you wish.